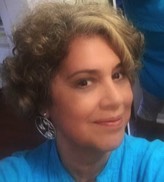 Judaic Studies • Hebrew • Jewish History • Spanish
School • Family • Community… A Great Place To Learn!
Judaic and Hebrew study program for BEES.
Here you will find all the information your child will need to follow and continue with the Judaic-Hebrew education program from BEES.
Hebrew is the language of the Jewish people and a central component of Jewish identity. Hebrew connects us to Tfillah (Prayer) Tanach (The Bible), the land of Israel and Jewish tradition. Through study of the Hebrew language students are able to share cultural aspects of the language and of Eretz Israel ( The land of Israel) and understand that knowledge of Hebrew is part of their Jewish identity.
Beth Emet School focus, is on modern Hebrew, with exposure to Biblical Hebrew. Our goal is for students to communicate in Hebrew according to their ability, developing skills in reading, writing and speaking. Performances in Hebrew, skits, games, literature and newspapers, engage our students in the Hebrew language.
Cultural Israeli and Jewish aspects of the language are part of each unit of Hebrew study. The goal is for students to demonstrate an understanding of the traditions, perspectives, practices and products as reflected in Jewish history, Jewish and Israeli literature, Jewish holidays and performing arts , the same way as possible, as native speakers experience them.
Spanish videos and links for K-6: here the students will be able to follow links to continue practicing Spanish. (Not formal education – elective)